Now That's Employee Engagement!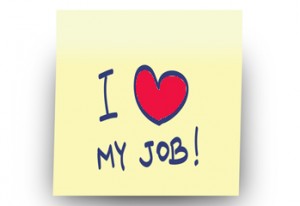 "I long to accomplish a great and noble task, but it is my chief duty to accomplish small tasks as if they were great and noble."–Helen Keller
The guy in charge of maintenance at my office building, let's call him Joe (btw his name is Joe!) takes care of a myriad of responsibilities, from minor painting and repairs, unplugging toilets, sealing windows, watering container gardens, shoveling, etc.  This is a three-story building with dozens of offices, mostly medical practices. If there is a problem, you just call Joe and he takes care of it, the right way, the first time.  He is also always friendly and cheerful, happy to see you, hold a door if you are carrying too many bags as I do. When he had foot surgery a year or so ago and had to be out of work on medical leave for three months, he said it was very hard and he was so happy to come back to work.  As you can imagine, we really missed him!
One day last week I came out of my office into the underground parking area at about 4 pm.  It was 50 degrees that day in Syracuse in March during the seemingly loooongest winter on record (it is snowing this morning, the second day of Spring). That particular morning it had been -1 degree F. with the wind chill in the morning and miraculously it had warmed up incredibly.  Cars here were covered with salt, which does very bad things to the paint when the temperature warms up.  Most cars were covered in salt because it has barely been above 9 degrees this winter and has snowed constantly.  I was completely flabbergasted to find that Joe was out there rinsing salt off of the dozens of cars in the underground parking garage with a sprayer! In fact, he was concerned that I was leaving before he could rinse the salt off my car.
This is a clearly an employee who is constantly looking for new and innovative ways to be of value.  He has excellent people skills and also takes great pride in his work and in serving the tenants in the building as well as his employer.
Gallup says that only 13% of employees worldwide are engaged in their jobs.  How do we identify potential employees who have the right stuff like Joe? I know that his act of care and conscientiousness really made my day even though I left before he could wash the salt off of my car.
One takeaway for employers and businesses is to make sure that when you hire you pay at least as much, if not more, attention to attitude and personality as to technical skills needed to do a job.  Attitude and values are not something you can teach, but that you do want to hire for.  Joe and those like him are worth 10 employees.  Does your business or workplace have a Joe?